9 July–28 August 2016
Opening: 8 July 2016
Artists
Pascal Anson, Aquahomo, Imtiaz Ashraf, Boxing Queers, Berlin Bruisers, Micha Cárdenas, Cassils, Manuela Johanna Covini, David Crespo, Tristan Deschamps, Jean-Ulrick Désert, Estelle Fenech, Caitlin D. Fisher, Zsuzsi Flohr/The Jewish Renaissance Boxing Club, Discover Football, GRRRLS* can skate, Barbara Gruhl, Guerreiras Project, Jason Hall, Antoni Hervàs & WoMen Synchro, Tabea Huth, Justin Jorgensen, Brian Kenny, Lola Lasurt, Julia Lazarus, Les Dégommeuses, Albert Markert, Marthe'Oh, Tara Mateik, Marisa Maza , Dayna McLeod, Stuart Meyers, David Miguel, Frank J. Miles, Maximilian Moll, Maria Molteni, Marc Ohrem-Leclef, Open Games, Tanja Ostojić, Max Pelgrims, Llobet & Pons, Kathrin Rabenort, Rafucko, Gabriele Fulterer & Christine Scherrer, Saul Selles, Marc Serra, Coral Short, Julia Smit, Spielaufbau, Katja Stuke, Ilaa Tietz, Alexa Vachon, Verena Melgarejo Weinandt, Tom Weller
Participants
Mikel Aristegui, Željko Blaće, Jules Boykoff, Alex Brahim, Vanessa Brazeau, Julien Carrel, Veronica Cendoya, Copy & Dance, Jennifer Doyle, Caitlin D. Fisher, Zsuzsi Flohr, GEGEN, Diego Grandry, Guerreiras Project, RKS Gwiazda, Antoine LeBlanc, Philippe Liotard, Andrea Liu, Tara Mateik, Stuart Meyers, Tanja Ostojić, Llobet & Pons, Rafucko, Martin Schick, Saul Selles, Coral Short, Tools for Action/Artúr von Balen & QueerSport/ Željko Blaće
Exhibition and program contest the field of SPORT* through critical art and activist practices. Coming from feminist and queer practices, the project aims to challenge discrimination and encourage emancipation. SPORT will be contextualized from its declarative neutrality and autonomy, rendering diverse influences, but also experiences and conditions of SPORT realities visible.
The field of SPORT is one of the most influential contexts for shaping norms and forming identities - most often in narrow and harmful ways - taking place in many different shapes, forms, and places: from gender discrimination and LGBTIQ invisibility/ oppression, to site-specific labor exploitation and evictions around mega-sporting events. It is located at the personal and local level; it exists between athletes, within teams, at clubs, amongst coaches, administrators, fans, media and sponsors. It is carried out at the institutional level from educational systems, within professional governing bodies, in policies and organizational practices, and in legislation or lack thereof. It is taking place at the global, hyper-commercialized mega-sport level through the commodification of minds and bodies, city infrastructures and propaganda of nation-state oligarchies; and everything in between. It comes in the form of racism, sexism, (neo)colonialism, homo/bi/transphobia, ageism, ableism, nationalism, along with socio-economic class divisions and many other intersecting axes of difference. SPORT systems are seldom contested or contextualized - instead they are often taken for granted in their contemporary form.
2016: Two mainstream mega-sporting events are taking place this summer - the Men's European Football Championship (10 Jun-10 Jul) in France and the Olympic Games (5-21 Aug) in Brazil. There is an urgency and opportunity to network, connect and create space for independent, individual and grass-root expressions in/on/with SPORT. Sports can serve as a powerful tool to address discrimination and injustice, as well as inspire creativity, empathy and solidarity both on the field and in society at large.
contesting/contexting SPORT 2016 at nGbK and Kunstraum Kreuzberg/Bethanien will pioneer in materializing a platform for trans-disciplinary exchange at intersections of arts, sports and politics. Researchers, critics, fans and visionaries connect to develop new and share existing work to challenge nationalism, sexism, trans-/inter-/ homophobia, and racism across borders.
The discursive program entitled SWEAT DREAMS entails performances, workshops, presentations, lectures and screenings. These pieces further question SPORT norms, amplify critical voices, detect tensions between sport and social justice.
QueerSport.LABs:
(With registration)
Sunday 10 July 2016, 18h,
Workshop: Do-It-Yourself Sport Kit Studio
Ort: VILLAGE - Community Center Berlin, Kurfürstenstrasse 31/32, Tiergarten
Sunday 17 July 2016, 10h,
Workshop: "Sport-Creation & Interventions"
Venue: Kunstraum Kreuzberg/Bethanien
This event will bring together artists and activists who use sport and its context as a medium for questioning power structures and experimenting with formats of social interaction. We will gather inputs and together brainstorm, prototype, discuss and develop what could be novel sport forms and intervention into existing ones.
Sunday 07 August 2016, 10h,
Workshop: Claiming Spaces and Shifting Geographies
Venue: Kunstraum Kreuzberg/Bethanien
This lab will explore what queering and intervening in sport means in terms of space, and how geographies influence sport spaces. We will ask what is needed as and of activists, artists, academics, athletes and others, and examine how we are claiming spaces in various contexts.
Montag 08 August 2016, 10h,
Workshop: Other Histories/Narrative Ruptures
Venue: Schwules Museum*, Lützowstraße 73, Tiergarten
Sunday 14 August 2016, 10h,
Workshop: From Sporting Spectacles to Sporting Realities: Mega-Sport & Translocal Organizing
Venue: Kunstraum Kreuzberg/Bethanien
How are mega-sporting events affecting local lives and bodies? How are these bodies speaking back through creative/critical actions? What role is 'artivism' playing in organizing tactics and strategies around sporting events? How can we cultivate greater trans-local activism around these events? Inspired largely by the work of critical sport academic Jules Boykoff who visited us earlier in the program, we will wrestle with these questions and collectively develop some material responses in the context of the ongoing Olympic Games in Rio de Janeiro.
Sunday 28 August 2016, 14-16h,
Venue: nGbK
Workshop: Queer.Sporting.Bodies in Performance
This lab will explore who gets to participate and within what parameters? Who creates the parameters? Who creates the criteria for participation and who is privileged in these processes.
Sunday, 28 August, 14-16h,
Venue: nGbK
Workshop QueerSport.LAB - Queer.Sporting.Bodies in Performance
This lab will explore who gets to participate and within what parameters? Who creates the parameters? Who creates the criteria for participation and who is privileged in these processes.
---
Public Events:
Wednesday 22nd June 2016, 19h,
Talk by Jules Boykoff and filmscreening "Dirty Games"
BABYLON, Rosa-Luxemburg-Str. 30, 10178 Berlin
Jules Boykoff, a political scientist and leading critical sport academic, talks about his work, including his recently published book 'Power Games: A Political History of the Olympics', and about grass-root activism. Boykoff has followed, reported on and analyzed multiple mega-sporting spectacles, the interests and corruption behind them, but also activists in front of them and has much to share.
His talk will be followed by a screening of the documentary film "Dirty Games" (2016) in cooperation with cinema BABYLON Berlin. The documentary uncovers truths of the sport business and shows a darker side of the sporting industry – a side that many viewers have never seen.
vimeo.com/151533485
After the film, there will be a joint reflection in panel format (open to discussion) with other activists and students from the Homboldt University Berlin.
Jules Boykoff teaches political science at Pacific University, USA. He is the author of three books on the Olympic Game - Power Games: A Political History of the Olympics (Verso Books, 2016), Activism and the Olympics: Dissent at the Games in Vancouver and London (Rutgers University Press, 2014), and Celebration Capitalism and the Olympic Games (Routledge, 2013). His research and writing has appeared in academic journals like Contemporary Social Science, PS: Political Science and Politics, Sport in Society, and Social Movement Studies as well as publications like the New York Times, Folha de São Paulo, the Los Angeles Times, and the Guardian. In the early 1990s he played for the US Olympic soccer team - his first international match was against Brazil. In fall 2015 he was a Fulbright research fellowmen Rio de Janeiro.
Friday 1st July 2016, 23h
Queer event: GEGEN Olympics
KitKatClub, Köpenicker Str. 76, Mitte
Saturday 2nd July 2016, 18h
The Match; Married Women Against Single Ones… by Lola Lasurt
Venue: Respect Gaymes, Friedrich-Ludwig-Jahn Sportpark, 10437 Berlin
The Match; Married Women Against Single Ones, an initiative by Manuel Ramírez (1976) - by Lola Lasurt
GermanyLola Lasurt and cc.SPORT are organizing the re-enactment of a historical football match organized by Spanish communist party dissidents in Belgium in 1976. On that occassion the two teams, chosen by the bartender of a cult bar, were the married vs. unmarried diaspora (with a cross-dressing referee…)
Friday 8th July 2016, 19h
Opening
Exhibition and program SWEAT DREAMS
nGbK and Kunstraum Kreuzberg/Bethanien
19h
program starts at nGbK
20.30h
"El Luchador" pole dance performance by Saul Selles
Kunstraum Kreuzberg/Bethanien
23.15h
Drag Performances by the Berlin Bruisers
23.30h
PARTY!
Sunday 10th July 2016, 11h,
Guided tour (en) (de) (fr) (es) (hr) (pt)
Start: Südblock, Admiralstraße 1-2, Kreuzberg
Tuesday 19th July 2016, 19h
Performance: Jewish Renaissance Boxing Club (JRBC) by Zsuzsi Flohr
Venue: nGbK
The JRBC revitalizes histories of Jewish cultural and community life through boxing, critical political discourse and performance, creating a space for productive dialogue. The JRBC is an experimental approach to identity and cultural histories, in search of intersections among different individual perspectives and histories. Zsuzsi will present a Performance Lecture, based on "The First Public Statement of The Jewish Renaissance Boxing Club- Vienna," now on display at Kunstraum Kreuzberg/Bethanien.
Sunday 24th July 2016, 19h
Performances by Caitlin D. Fisher and Vanessa Brazeau
Venue: nGbK
Tembere by Caitlin D. Fisher
Thesis Body by Vanessa Brazeau
Followed by discussion, 20h,
Themes of athletic embodiment, lived experience, gender performance, Western athletic femininity, and capitalism as felt on the body are tied to ethnographic, experiential and academic research and writing.
The work by Vanessa Brazeau is supported by the Embassy of Canada, Berlin
Saturday 30th July 2016, 20h
Performance: La Partida by Veronica Cendoya
Venue: Kunstraum Kreuzberg/Bethanien
L A P A R T I D A is a show of dance and football, where the coexistence and artistic dialogue between these two expressions will be examined.
In this performance workshop, a reinterpretation of the show L A PA R T I D A, created by choreographer Veronica Cendoya, will be built.
Monday 1st August 2016, 21h
Screening: PUMPED video shorts
Venue: Berlin con mucho arte [Kleiner Salon], Manteuffelstraße 42, Kreuzberg
Program by Coral Short
Supported by the Embassy of Canada, Berlin
Friday 26th August 2016, 19h
Public talk by Alex Brahim
Venue: nGbK
Alex Brahim "Play or compete? Dad always wanted a soccer player son"
Using biographical storytelling as a trigger/excuse, this talk navigates the social construction of sports and its imagery, the relationship between sports, queer identities/narratives and curatorial work. It does so specifically around defining the context of Barcelona, its city branding, daily life of the inhabitants, and the social and artistic costumes and practices on sport or the queer realities. Samples of work by artists from Spain and Latin-America complete the itinerary.
ALEX BRAHIM (b. Columbia, living in Barcelona) is an independent curator and cultural projects manager. His work encompasses theory, production, programming, communication and activism and is centered in the transversality of networks with an emphasis in cultural codes and their critical spaces of negotiation.He has held projects at CCCB, La Casa Encendida, Pavilion Bucharest, La Virreina, or the University of Marseille, among others. He co¬directs DIBINa (Digital Büro of International Art), an independent curatorial, cultural management and relational communication platform from which independent and commissioned programs and exhibitions come to life. One of their highlights is the management and coordination of the program for the Antigua Casa Haiku art space in Barcelona (2008¬-2011). Alex Brahim is curatorial advisor of the contesting/contexting SPORT 2016.
Supported by insititut ramon llull - Katalanische Sprache und Kultur
20h
Performance "Gym.No.Pedies" by Bráulio Bandeira, Stuart Meyers & Antonio BabyHay Onio
Venue: MariannenArena, Mariannenstraße 47, 10997 Berlin
- showing of work in progress
GYM.NO.PEDIES brings together Bráulio Bandeira, Stuart Meyers & Antonio BabyHay Onio to work some things out. To compete.
GYM.NO.PEDIES explores the dualities that have arisen in their relationship to Sport: acceptance and rejection, teamwork and competition, masculine and feminine, strength and weakness, hetero and homo, losing and winning. We've all been picked last, but how are we playing the game to get picked first?
Startled with the question, what makes sport… sport?, this choreographic endeavor, and their performativity within it, embodies this the asking through the single most undesirable characteristic in patriarchally dominated sports >> Vulnerability
Saturday 27th August 2016, 14h
Guided tour in English
start: nGbK
16h
Guided tour in English
start: nGbK
from 17h
The ending of the exhibition in cooperation with European Alternatives
Event co-organized by European Alternatives and "contesting/contexting SPORT 2016" - The ending of the ccSports exhibition and the last day of the 4 day campus "Shifting Baselines" organized by European Alternatives will be celebrated.
euroalter.com/ea-campus-2016-shifting-baselines: More than 80 international activists, artists and researchers develop strategies for a progressive and democratic Europe.
19h
Public talk by Julien Carrel
Venue: nGbK
Julien Carrel "L'entorse - arts and sports festival, Lille, France"
L'Entorse (Lille - France) has been working since 2006 on the links and cross-overs between arts and sports, through a biennal festival in Lille region and several european partnerships, aiming to create long-lasting partnerships between various sports and art protagonists, and to produce works and community projects reaching new audience in the sports community. Intersectional struggle against racism, sexism and discrimination against lgbtq communities is a key issue in L'Entorse activities. Presentation will focus on several projects presented by l'Entorse, paying specific attention to gender equality, inclusion and diversity. http://www.entorse.org/
JULIEN CARREL is artistic director of l'Entorse and curatorial advisor for contesting/contexting SPORT 2016.
Sunday 28th August 2016, 18h
Last guided tour, in English
start: nGbK
20h
Public talk by prof. Jennifer Doyle
Venue: nGbK
prof. Jennifer Doyle: "Wrestling Ideology" on art, combat sports and gender segregation
Centered on the work of queer/feminist artworks which deploy boxing and grappling, this talk explores the difference gender makes when it comes to engaging the ideological matrices that structure (and are hardly confined to) our encounters with sports. The aim of this talk is to recover what gender segregation in sports makes impossible to see.
JENNIFER DOYLE (b. USA, living in LA) is a Professor of English at University of California, Riverside, director of Queer Lab & co­chair, Minor in LGBIT Studies UCR Minor in LGBIT Studies. She was also a guest editor at GLQ: A Journal of Lesbian and Gay Studies, The Athletic issue; as of 2014 Jennifer manages Human Resources Los Angeles (non­profit exhibition & performance art space). She is the author of 'Campus Sex/Campus Security', 'Hold It Against Me: Difficulty and Emotion in Contemporary Art' and 'Sex Objects: Art and the Dialectics of Desire'. In 2010, she co-hosted The People's Game, a World Cup daily podcast for KPFK in Los Angeles; in 2011 she wrote a series of articles on women's soccer for Fox Soccer's website.
Supported by the Embassy of the United States of America
2nd exhibition venue:
Kunstraum Kreuzberg/Bethanien
Mariannenplatz 2, 10997 Berlin
www.kunstraumkreuzberg.de
daily: 11–20h
Supported by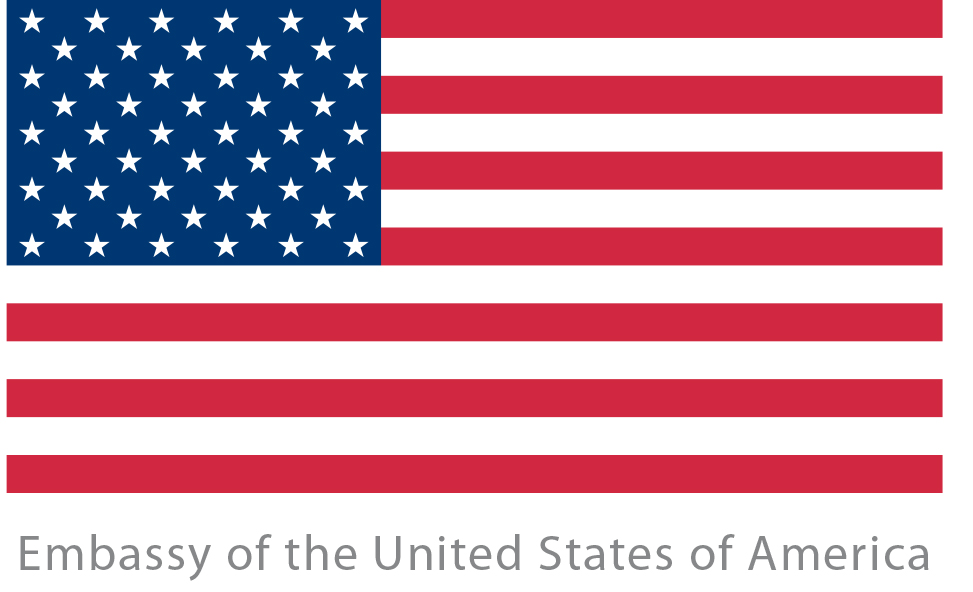 Senatskanzlei Kulturelle Angelegenheiten: Ausstellungsfonds Kommunale Galerien und Fonds Ausstellungsvergütungen für bildende Künstlerinnen und Künstler
In cooperation with