3–7 December 2014
Participants
Sofia Bempeza, Sofia Dona, FYTA, Lisa Glauer, Pablo Hermann, Robert Huber, KavecS, Panos Kompatsiaris, Brigitta Kuster, Paris Legakis, Maiden Monsters, Ilias Marmaras (personal cinema), Metatheodosia, Vassilis Noulas, Stefan Nowotny, Georgios Papadopoulos, Dimitris Papanikolaou, Günther Sandleben, Maria Sarri, Jamie C. Schearer, Ruti Sela/Maayan Amir, Kostis Stafylakis, Zafos Xagoraris
How are we to understand the term "state of emergency" – which is currently being used or also misused in reference to Southern Europe? Taking as case study the debt crisis in Greece and its connotations, the five-day event will present contemporary art and activist practices. The event insists on contextualising and debunking an on going crisis in Greece and beyond.
The event departs from a discussion of the specifics of Greek society, it carves out preconditions, absurdities and pathologies leading to neo-conservatisms and democratic deficiencies, to different kinds of nationalisms and populisms, right wing radicalism(s), fascism, racism and so forth. It examines contemporary rhetorics and neoliberal logics in relation to the maintenance of predefined economic policies, which seem to increasingly dominate the political terrain. The various art practices presented within the framework of the event focus on activism, querfront movements, gender attitudes, debt crisis and migration policies. This constellation underlines the fact that the current political, economical and social situation in Greece or elsewhere, often presented in mediasphere(s) as special cultural phenomenon, experimental laboratory or heroic resistance and cultural dissidence, are to be discussed within the broader context of neoliberal regimes in times of global financial crisis.
Within this framework the event will present cultural practices concerned with collective action and civic engagement. How to (re-)act to the current transformations affected by increasing inequality and the de-democratization of Greek society at different levels?
If we are imagining new forms of social organisation as well as cultural practices of political and social intervention, where and how do the latter take place?
Events:
Please find the detailed program here: www.enjoythestateofemergency.org
Wednesday, 3 December
We are left, we are right, we are al(l)right
17h
Introduction
nGbK project group
17.30h
Daddy Knows
Performance by Metatheodosia
18.30h
PSAK – Buildup of Anti-Memorandum People's Movements
Lecture-Performance by Sofia Bempeza & KavecS
19.30h
New Greek Patriots
Input by Sofia Bempeza
20h
On Querfront today. Aspects of the "third position" in recent global radicalism
Lecture by Kostis Stafylakis & Pablo Hermann
21h
Nation's Vow
Lecture by Sofia Dona
Thursday, 4 December
me Tarzan you Gender
17h
CATS ON THE ROOF – Women on the battlefield: from Partisans to transsexuals.
Film & Lecture-Performance by Maria Sarri
18h
Männer, Helden, schwule Nazis
Film, R: Rosa von Praunheim, 90 min
20h
New Queer Greece?
Lecture by Dimitris Papanikolaou
21.30h
Glüh/Birne
Performance by FYTA
Friday, 5 December
The activist pacifier
17h
Activism and Art in Athens: The Case of the Mavili Collective
Lecture by Vassilis Noulas
18h
Antihumanist alternatives in recent art activism and performative experimentations: notes on the Greek case
Lecture by Kostis Stafylakis
19h
'Exerting Force in Opposition': Predicaments of Art, Resistance and Social Usefulness
Lecture by Panos Kompatsiaris
20h
Sound of Crisis
Performance by Maiden Monsters
Saturday, 6 December
Cut 'n Save
17h
Cause and Consequences of the Crisis
Lecture by Günther Sandleben
18h
Spoken Finance (performed by a dyslexic)
Lecture followed by a Performance by Georgios Papadopoulos and Carsten Lisecki
19h
Live Auction
by AKW (Auktions Kommittee Wedding) Pablo Hermann, Lisa Glauer, Robert Huber, Fortuna/Europa (an allegory)
20h
Exercising the 29th Limb
Performance by Paris Legakis, Guest Contribution / Organ kritischer Kunst
Sunday, 7 December
H-/edging towards Europe
17h
The Exterritory Project
Lecture by Ruti Sela & Maayan Amir
18h
H-/edging towards Europe
Panel and Discussion with Jenny Kneis, Brigitta Kuster, Stefan Nowotny, Ilias Marmaras, Jamie C. Schaerer, Moderation: Sofia Bempeza
• Jamie C. Schearer: "The relevance of European Networking and self-organized counter spaces"
• Brigitta Kuster: "Erase them!"
• Jenny Kneis: "How to bear witness?"
• Ilias Marmaras: "The avatar of research. An interactive thriller on the possibilities of documentation."
• Stefan Nowotny: "Collapses of Translation"
21h
EVERYBODY FOOTBALL!
Closure, Re-enactement Monty Pythons: German vs Greek philosophers
works in the exhibition space:
personal cinema: "Banoptikon"
FYTA: "FYTA Bianella: an attempt towards the destruction of greekness"
Sofia Dona & Zafos Xagoraris: "HOOKS FOR PUBLIC TALKS"
AKW: "Job Auction 2013"
Sofia Bempeza: "Wand der Antikologie"
In cooperation with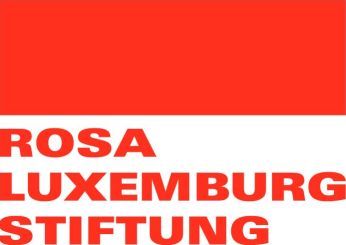 for the Performance "Sound of Crisis" by Maiden Monsters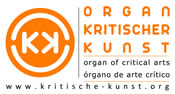 for the Performance "Exercising the 29th Limb"