14 March–26 April 2009
Opening: 13 March 2009
Artists
Alexander Apostol, Atelier Van Lieshout, Sandow Birk, Sabine Bitter / Helmut Weber, Caracas Urban Think Tank, Peter Coffin, Alice Creischer/Andreas Siekmann, www.decolonizing.ps + Armin Linke, Mauricio Dias/Walter Riedweg, Stuart Elster, Harun Farocki, Peter Fend, Graham Frew, Kristjan Gudmundsson, Emily Jacir, Dorit Margreiter/Anette Baldauf, Francesco Mattuzzi, Raul J. Méndez, Luis Molina-Pantin, Multiplicity , Marjetica Potrč, Renato Rinaldi, Javier Téllez, Vangelis Vlahos, Silke Wagner/Beate Anspach, Carey Young, Michael Zinganel/Michael Hieslmair
Ein Ausstellungsprojekt des Heidelberger Kunstvereins an zwei Orten
The exhibition ISLANDS+GHETTOS would like to draw attention to the strategies of territorial isolation and social seclusion in 21st century cities. In this context, Dubai and Caracas with their interchanging areas of poverty and wealth are exemplary for the tendencies of urban segregation. The group show, gathering 34 artists and 24 works, aims to point out that polarization, urban demarcations and partitions increasingly also are becoming relevant for European cities, likewise for Berlin.
Many of the participating artists have produced new works dealing with the South-American metropolises or the cities around the Persian Gulf. The large format photographs by Venezuelan artist Alexander Apostol, for example, depict how the almost utopian promises made by architects during the boom of the oil town Caracas have turned into closed off, windowless architecture, suggesting that strangers are enemies. The Berlin based artists Alice Creischer and Andreas Siekmann have extended their project "Atlas (Spaces in Subjunctive)" from 2003, exemplifying the economic situation within Dubai.
The Catalogue was published by Verlag für Moderne Kunst Nürnberg.
Press commentary
Berliner Zeitung, 19.03.2009 (Maike Schultz)
"Das Prinzip der Verinselung wird auf antikapitalistische Gesten reduziert."
Tagesspiegel, 17.03.2009 (Kolja Reichert)
"Die Ausstellung 'Islands + Ghettos' bei der Neuen Gesellschaft für Bildende Kunst (NGBK) und im Kunstraum Kreuzberg führt vor, was passiert, wenn sich Spekulationsgeschäfte und andere Mächte in Lebensräume einschreiben. Die Grenzen verlaufen heute nicht mehr zwischen Ländern, so Johan Holten, Direktor des Heidelberger Kunstvereins, sondern zwischen reichen und armen Regionen, nicht zuletzt: 'zwischen Individuum und Investor'."
artnet.de, 04.04.2009 (Astrid Mania)
"Was der Ausstellung konzeptionell nur in Maßen gelingt, ist ihre beabsichtigte Anbindung an Berlin. Behauptet wird hier eine Vergleichbarkeit hiesiger Entwicklungen mit denen in Städten wie Dubai oder Caracas, auf die viele Werke explizit Bezug nehmen. Sicher gleicht sich in einer globalisierten Welt vieles an, doch sollte man die historischen, sozialen und politischen Unterschiede zwischen Städten wie Berlin und Dubai nicht wegbügeln, wenn die Qualität des ganzen Projekts doch davon lebt, dass die Künstler_innen und Werke sich hier nicht verbiegen lassen, dass sie stets auch einzeln für sich genommen lesbar sind. Die Ausstellung wartet mit genügend inhaltlich wie formal intelligent gelösten Werken auf, da hat sie eine solche Anbiederei nicht nötig."
Accompanying Program:
Territorial Security – Lectures and Discussion
Sa 14 March, 19 h The architect Prof. Eyal Weizman will discuss the territorial strategies along the Israel-Palestinian border. The sociologist Prof. Michael Keith presents the »olympic fence« in East London as an emblem for the blending of city planning, security architecture and event culture. In English.
City walk to the Political Architecture of Berlin
Sun 22 March, 11 h A political cityscape has emerged around the Reichstag. Here, large architectonic gestures of openness meet hermetic enclosure. The walk with artist and writer Matthias Pabsch will deal with this conflict using the most important buildings as examples.
No Go Berlin: Workshop about Berlin city districts and their public image
Mon 30 March to Fri 3 April, daily 10 - 15 h The artistic director of the metropolitan art project urban dialogues Stefan Horn is compiling a special cityguide in co-operation with young citizens of Berlin. The apparently most dangerous places and ugliest boroughs are going to be presented in an ironic manner. Appointment and information at
Private and/or public?Temporary artistic interventions in urban space
With Miss le Bomb, Song of the roundabout and other traffic islands, Petra Kübert, Investitionsvorhaben Alexanderstraße, Varsity of Ma¬neuvers, Canoo trip - Spree islandisation - public research, and Eva Kietzmann. A series of projects from the Institute for Art in Context, UdK Berlin.
Homezone
Fri 13 to Tue 31 March, daily 10 - 18 h Kunstraum Kreuzberg/Bethanien presents works of the pupils of the Kurt-Löwenstein School, which have been produced in cooperation with Mona Jas, artist and stipend for the NGBK art mediation, and Alice Thorns, art teacher, on the subject of national identity and home. Guided tours by prior appointment at Tel.: 030/90298-1464.
Supported by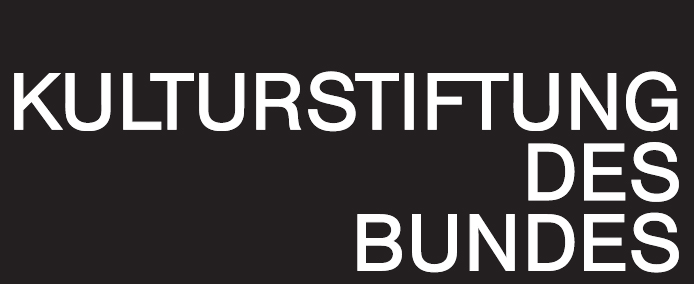 In cooperation with