1 August 2014–28 February 2015
Berlin is a magnet for people and investment. Population is expanding, real estate value is rising, residents are being displaced. Many Berliners have to or want to move "outside".
"What is outside?" deals with questions of social urban development, contexts citywide and the theme of being "outside". The station urbaner kulturen near Kaulsdorf-Nord underground station is a place for production, an address and a meeting point.
In collaboration with AG Hellersdorfer Illustrierte
PROJECTS 2014
Petra Spielhgen »Grüße aus Hellersdorf«
5 - 20 November, Mo-Fr. 11-15h: Open-Air-Fotostudio, U-Bhf. Kaulsdorf-Nord
13 November, 18h until 6 December: presentation of the photographs, station urbaner kulturen
After conversations with local street sellers, the artist will build three painted backdrops of places in their countries of origin. The backdrops will form a free photo studio next to their pitches at the underground station.
Susanne v. Bülow and Ruppe Koselleck »Grund und Boden«
12 October 2014
11h: Hellersdorfer Str. / Ecke Stendaler Str. (U-Bhf. Hellersdorf)
12.30h: Hellersdorfer Str. / Cottbusser Platz (U-Bhf. Cottbusser Platz)
15h: Hellersdorfer Str. / Feldberger Ring (U-Bhf. Neue Grottkauer Str.)
17h: Hellersdorfer Str. / Spree Center (U-Bhf. Kaulsdorf-Nord)
25 October, 18h until 6 Dezember: Presentation of the prints, station urbaner kulturen
Susanne v. Bülow & Ruppe Koselleck are interested in real estate prices in Hellersdorf. They will make prints of square meters of ground with a road roller, ink and paper. The market value of each print is determined by the official ground price.
»New Hell City_Smart Mining für Wohlstand und Arbeit«
This marketing campaign "for Prosperity and Employment" implements the discovery of copper ore in Hellersdorf in the 1920's for local regeneration today.
www.newhellcity.de
13 Dec – 14 Feb, U-Bhf. Kaulsdorf-Nord (Under bridge)
Ulrike Gärtner/Carsten Ludwig »Teletreff U5«
How far removed is young people's experience today to East Germany's utopian ideas or are there connections? Are famous former residents Heiner Müller and Prof. Dathe still relevant?
2014 & 2015
Andreas Maria Fohr »Travelling E«
The short film is about the living and thinking space of the city and its "outside". Material from the U5 line is confronted with other sources and contexts.
"Berliner Fenster" (info-TV in trains)
AG Hellersdorfer Illustrierte »Hellersdorfer Tapete«
Experiences, habitual practices, social networks, economical developments and political processes will be discussed with residents and institutions to create a wall newspaper and a wallpaper.
21 February - 21 March 2015 at the underground stations line U5 between Hönow and Kaulsdorf-Nord and at station urbaner kulturen
station urbaner kulturen
Cecilienplatz 5, 12619 Berlin
Do-Sa / Thu-Sa 15-19h
(Tel: 0173 2009608)
Financed by

Supported by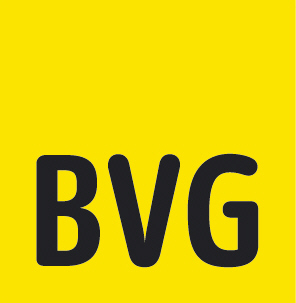 Die Draußenwerber
In cooperation with
Galerie M