1 July–31 December 2018
As of 2018, two scholarships will be granted annually to artists who live in Istanbul. The existing Istanbul stipend of the Senate Department for Culture and Europe was expanded to a true exchange, with a jury annually selecting two artists from Istanbul to be sent to Berlin and vice versa. The aim is to further enhance the relations between the partner cities of Berlin and Istanbul as well as the connections to the Turkish art scene. This is done with the conviction that international exchange and direct communication allow cultural diversity be experienced as an enrichment, inviting people to a change in perspective.
July - December 2018
Evrim Kavcar
The focus of Evrim Kavcar's artistic engagement is on the remembrance of things that have been lost. She is interested in the connections between individual and personal memories, on the one side, and social and collective memories on the other. The artist works with performance, sculpture and drawing in a situation-specific and material-sensitive manner.
http://www.evrimkavcar.com/
Events:
30 March - 5 April 2019
Exhibition »Evrim Kavcar and Yasemin Özcan. Istanbul-Berlin scholarship holders 2018/19«
The scholarship of the Senate Department for Culture and Europe is made possible in the frame of a cooperation between the neue Gesellschaft für bildende Kunst (nGbK) and the ZK/U – Zentrum für Kunst und Urbanistik in Berlin as well as DEPO in Istanbul.
Financed by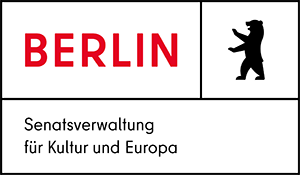 Senatsverwaltung für Kultur und Europa