12 November 2011–8 January 2012
Opening: 11 November 2011
Artists
Gilles Aubry, Sabine Bitter / Helmut Weber, Lía Dansker, Aryo Danusiri, Katja Eydel, Frida Hartz, Magdalena Kallenberger / Dorothea Nold, Verónica Mastrosimone, Sevgi Ortaç, Rika Collective, Sandra Schäfer, Surabhi Sharma, Jens Wenkel , Paola Yacoub
Exhibition Transfer to Camera Austria, Graz (January 27 through March 31, 2012)
In Lagos, the largest Pentecostal church provides room for five times as many believers as the world's biggest soccer stadium; a very own City of God is emerging on the outskirts of the metropolis. In Beirut, Islamist organizations are taking charge of rebuilding the quarters destroyed in the war and control the provision of housing. In Rio de Janeiro, movie theaters are converted into churches, while in Mumbai public spaces temporarily become stages for religious spectacles. Religious communities demonstrate their presence and occupy urban spaces via loudspeakers and posters, in motorcycle conveys or processions, through their own television stations or in cemeteries.
New religious movements are playing an increasingly important role in cities. They are transforming the urban topography, appearing as economic as well as political players, and not seldom replacing the role of the state—across all regions and religions of the world. At the same time, urban cultures are being permeated by new religious practices such as Islamic hip-hop or Christian Nollywood movies.
The international art exhibition the Urban Cultures of Global Prayers offers a differentiated view of the interrelations between urban development and sacred practices, between promises of spiritual redemption and social liberation. Beyond ideological debates on the "regained strength of religiosity," it becomes evident in the works of the artists from twelve countries that big cities are also always places of religious innovation. The show particularly addresses the cultural and urban practices of globally active new religious movements, allowing viewers to experience the urban settings, strategies, and productions of meaning of religious players and communities in metropolises of the Global South such as Lagos, Mumbai, or Rio de Janeiro—but also in Istanbul and Berlin. The main emphasis of the exhibition is on the visual and media formats of photography, video installation, and soundscape.
The exhibition at the Neue Gesellschaft für Bildende Kunst takes place in the framework of the transdisciplinary cultural and research project global prayers • redemption and liberation in the city, initiated by metroZones. In close cooperation between artistic and academic researchers, Global Prayers explores how new policies, economies, and cultures of faith function in urban space, which kinds of images and sounds, spaces and practices, religiosity under the strong influence of globalization produces. The project focuses on the question as to how religion generates and transforms urban spaces, but also on how urbanity creates new religiosities. The investigations are dedicated to themes such as the relationships between new urban religious communities, urban planning and statehood, self-organization, mediality, cultures of everyday life, and the localization of transnationally operating players. In the process, scientific, ethnographic, and audiovisual research endeavors are combined with documentary and artistic works newly developed for this purpose.
In Berlin, the exhibition format is complemented by the four-day global prayers theme days at the House of World Cultures (February 23 - 26, 2012), in which discursive (symposiums) and performative (concerts, performances, films) aspects of the project will be at the fore. Moreover, in regular Saloons, the "politics" of knowledge will be discussed.
global prayers is accompanied by a series of publications. The volume Urban Prayers – Neue religiöse Bewegungen in der globalen Stadt (metroZones, Verlag Assoziation A, Berlin/Hamburg 2011) has already been published. On the occasion of the exhibition opening on November 11, a two-language exhibition guide will be available. Currently under preparation is an English publication on the theme of artistic research (metroZones, Berlin 2012). At the end of 2012, a comprehensive documentation volume with the results of the entire project will be published.
The publication is available on the website globalprayers.info.
Global Prayers is a project by metroZones – Center for Urban Affairs, Haus der Kulturen der Welt, Europa-Universität Viadrina in Frankfurt/Oder and a research project at the Forum Transregional Studies - co-produced with Goethe-Institut, Heinrich-Böll-Stiftung and Camera Austria, Graz.
Press commentary
taz, 30.11.2011 (Carla Baum)
"Religion ist ein sensibles, emotional aufgeladenes Thema, gleichzeitig hat es für viele westliche GroßstädterInnen die persönliche Bedeutung gänzlich verloren. […] Genau an diesem Punkt, der westlichen, großstädtisch-atheistischen Denkart, holt die Ausstellung 'the Urban Cultures of Global Prayers' ihre BesucherInnen ab. Vom multikulturellen, dennoch unreligiösen Treiben der Oranienstraße geht es hinein in die Räume der NGBK, wo dokumentarische Arbeiten mit neuen urbanen, religiösen Praktiken konfrontieren. […] Natürlich kann man den eigenen, kulturell und persönlich geprägten Blick nicht einfach abstreifen. Doch 'the Urban Cultures of Global Prayers' zwingt zum längeren Hinschauen und zur Auseinandersetzung, eben weil die Werke nicht selbsterklärend sind."
saloons
globalPrayers.saloon#3
4. November 2011, 20 Uhr
Im Veranstaltungsraum der NGBK
Liberation Spirits beleuchten
Gespräch über das Verhältnis zwischen Religion und Befreiung in den Städten
Mit metroZones diskutieren Esther Andradi (Buenos Aires / Berlin), Ole Frahm (Berlin) und Klaus Ronneberger (Frankfurt/M)
Das Projekt global prayers • erlösung und befreiung in der stadt erkundet, wie neue religiöse Gruppen und Bewegungen urbanes Leben in großen Städten der Welt verändern und wie die Städte wiederum als Labore religiöser Innovationen fungieren. Damit einher geht die Frage nach einer politischen Einschätzung der neuen "spirituellen" Gemeinden und Gemeinschaften.
Das Religiöse gilt der hiesigen Linken tendenziell als antilibertär und fundamentalistisch. In Lateinamerika hingegen waren sozialer Widerstand und Guerillabewegungen kaum ohne eine Theologie der Befreiung denkbar – und spielten auch in städtischen Kämpfen und der Politisierung der urbanen Jugend eine zentrale Rolle. Bis heute ist die Erfahrung der "Befreiungspriester" präsent. Zugleich aber scheint sich heute ein Großteil der "städtischen Armen" Erlösung eher von neuen Kirchen oder Kulten zu versprechen.
Wirken die neuen religiösen Bewegungen befreiend oder autoritär auf das Leben der Menschen, sind sie eher emanzipatorisch oder reaktionär? Die Forschungen von Global Prayers deuten darauf hin, dass es keine klaren Antworten auf diese Fragen gibt. metroZones lädt daher zu einem Gespräch über das Verhältnis von Religion und Politik, Glauben und Revolte ein. Es geht um die totgesagten Gespenster des Religiösen und das Begehren nach Sinnstiftung, um politische wie religiöse Transzendenz, Kulte und Visionen, ebenso wie um Gemeinschaft und Abgrenzungen und darum, dass sich Gläubigkeit womöglich gar nicht auf Religion beschränken lässt.
Der globalPrayers.saloon ist ein öffentliches Werkstattgespräch der AG 'the Urban Cultures of Global Prayers'.
globalPrayers.Saloon #4
13. Oktober 2011 | 19:30 Uhr
Im Haus der Kulturen der Welt
Buchvorstellung
Im Rahmen des Forschungs- und Ausstellungsprojektes "Global Prayers. Erlösung und Befreiung in den Städten" wird der jüngst erschienene Sammelband "Urban Prayers – Neue religiöse Bewegungen in der globalen Stadt" vorgestellt.
Die Herausgeber metroZones diskutieren mit den Gästen über neue Erscheinungen des Religiösen und das Verhältnis von Spiritualität, Politik und Alltag in den Metropolen Rio de Janeiro, Mumbai, Lagos oder Berlin.
Buchpräsentation mit Hansjörg Dilger (Institut für Ethnologie der Freien Universität Berlin; Center for Area Studies Berlin), Werner Schiffauer (Vergleichende Kultur- und Sozialanthropologie, Europa-Universität Viadrina Frankfurt/O) und Klaus Teschner (Fachreferent für Städtische Entwicklung in der Lateinamerika- und Afrika-Abteilung des Bischöflichen Hilfswerks Misereor e.V. Aachen)
Moderation: Alexa Färber (Kultur der Metropole, HafenCity Universität Hamburg)
globalPrayers.saloon #2
27. Mai 2011, 20.30 Uhr
Im Veranstaltungsraum der NGBK
Künstlerische Aufnahmen. Urban Prayers erforschen.
Einladung zur Diskussion über künstlerische Forschung im Projekt "Global Prayers – Redemption and Liberation in the City".
Mit: Sabine Bitter/Helmut Weber, Gilles Aubry und Katja Eydel. / Kommentar: Helmut Draxler
Das Projekt Global Prayers beschäftigt sich mit der Transformation verschiedener Metropolen der Welt durch neue religiöse Bewegungen. Die urbanen Felder dieses Kultur- und Forschungsprojekts sind stark von Ritualen, Transzendenz und spirituellen Erlebnissen, Performance und Ideologie geprägt. An dem Projekt sind Künstler_innen beteiligt, die zum einen über Kunst in religiösen und städtischen Kontexten forschen,
zum anderen selbst künstlerische und dokumentarische Mittel einsetzen, um die jeweiligen lokalen urbanen Settings zu untersuchen; sie alle produzieren ästhetisch-materialbasiert Beiträge für die Ausstellung in der NGBK.
Die Künstler_innen von Global Prayers haben eine erste Phase der Recherche durchlaufen und in Rio de Janeiro, Lagos, Beirut, Kinshasa und Berlin Aufnahmen in Sound und Bild gemacht. In dem GlobalPrayers.Saloon #2 berichten sie von ihren jeweiligen Ansätzen, Verfahrensweisen und Methoden in ihren Forschungen.
Mit Helmut Draxler und dem Publikum soll die viel zitierte Formel "artistic research" diskutiert werden: Was soll und kann die Kunst (anders machen) in der Forschung?
globalPrayers.saloon #1
7. April 2011, 20 Uhr
Im Veranstaltungsraum der NGBK
Urban Cultures ausstellen
Präsentation & Diskussion des Ausstellungsprojekts 'Afropolis'
mit den Kurator_innen Kerstin Pinther & Christian Hanussek
Als erstes öffentliches Arbeitstreffen wird die AG "The Urban Cultures of Global Prayers", welche ab November die gleichnamige Ausstellung in der NGBK realisieren wird, das aussergewöhnliche Vorhaben "Afropolis" (Nairobi, Köln, Bayreuth) zur Diskussion stellen.
Das breit aufgestellte Projekt mit Ausstellung, Katalog und zahlreiche Veranstaltungen beschreibt Kairo, Lagos, Nairobi, Kinshasa und Johannesburg. Das kuratorische Kernteam Kerstin Pinther, Larissa Förster und Christian Hanussek navigiert dabei in den Feldern Film und Fotografie, Comics und Bildroman, Literatur, Musik und bildende Kunst sowie Urbanistik oder Ethnografie, um das landläufig rural geprägte Afrika-Bild zu erschüttern. Rasch wird deutlich, dass die fünf Metropolen nur exemplarischen Charakter haben können. Nicht Überblicksichten, sondern Teile von Stadt werden auf Tischen, Wänden oder Boxen ausgebreitet. Dabei stützt sich das Team auch auf Erkundungen selbstorganisierter Künstlerinitiativen.
Supported by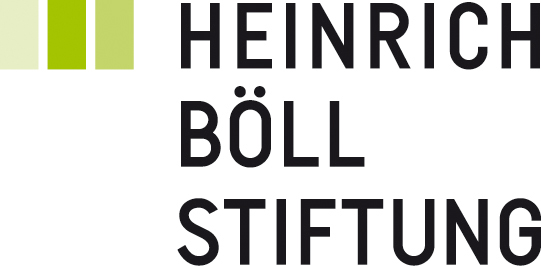 In cooperation with
Camera Graz
Europa-Universität Viadrina in Frankfurt/Oder
Forum Transregionale Studien
Goethe-Institut Lagos
Goethe-Institut Nairobi
Haus der Kulturen der Welt