15 June–16 August 2012
Opening: 14 June 2012
The Neue Gesellschaft für Bildende Kunst (New Society for Visual Arts) presents an exhibition by Chilean artist Alfredo Jaar (Santiago de Chile, *1956) simultaneously at three Berlin institutions. The monographic show offers a retrospective survey of an artistic production spanning close to four decades. It gives insights into the political topicality of the works by the two-time documenta participant and elucidates the critical methods of archiving, research and intervention employed by the artist.
The artist, trained as architect and filmmaker, works with urban spaces and spaces of the museum. He dissects surfaces and structures, producing artistic statements related to spatiality and society. The main focuses of the show is the artist's observation of the language and programme of the image, as well as its deconstruction, what the artist has called the politics of the image. They address the artistic strategy of refusing images, present Jaar's research work and display his considerations on the presentation and accessibility of various public spheres. Investigations of the visualisation of political and social events and the treatment of the resulting images demonstrate Alfredo Jaar's critical approach to the media and media publicity.
The point of departure and reference point of Alfredo Jaar's art is formed/informed by the careful methodology of the architect, a systematic and thorough analysis of the backgrounds and effects of concrete events and situations. His early works from the 1970s already deal with forms of resistance in public and semi-public spaces, thus criticising the conditions in Chile without becoming subjected to state censorship. After Jaar moved to New York City which was followed by an international artistic career, he continued to apply the poetic methods developed and tested in Chile.
Alfredo Jaar - The way it is. An Aesthetics of Resistance – the title of the show on view in the spaces of NGBK, Berlinische Galerie and Alte Nationalgalerie – refers to two projects that Alfredo Jaar realised in Berlin in the early 1990s. It makes reference to the artistic intervention "Eine Ästhetik zum Widerstand" ("The Aethetics of Resistance") that Jaar presented at the Pergamonmuseum in 1992/93 (organised by NGBK in cooperation with DAAD). It also alludes to another intervention titled "The Way It Was" that the artist created in 1991 in an empty ground-floor flat in Berlin (in the frame of the show "Heimat", organised by Galerie Wewerka & Weiss). Both projects can be regarded as brilliant examples of Alfredo Jaar's interest in contemporary history and the possibilities and limitations of image and text systems. In his practice, Jaar highlights the discrepancy between real and reflected space.
The path that visitors now have to take between the three exhibition venues and the time that passes before the next encounter with Jaar's works sharpen the art-goers' ability to relate the artists pictorial solutions and themes to their own present. This allows experiencing in a reflected manner the seriousness, idiosyncrasy and determination of Alfredo Jaar's works.
NGBK: 15 June – 19 August 2012
Berlinische Galerie: 15 Juni - 17 September 2012
Alte Nationalgalerie: 15 Juni - 16 September 2012
Venues:
Neue Gesellschaft für Bildende Kunst (NGBK)
Oranienstraße 25
10999 Berlin
www.ngbk.de
Daily 12-7 pm
Thu-Sat 12-8 pm
Berlinische Galerie
Landesmuseum für Moderne Kunst, Fotografie und Architektur
Alte Jakobstraße 124-128
10969 Berlin
www.berlinischegalerie.de
Wed-Mon 10 am-6 pm
Tue closed
Alte Nationalgalerie
Staatliche Museen zu Berlin, Museumsinsel Berlin
Bodestraße 1-3
10178 Berlin
www.berlinischegalerie.de
Tue-Sun 10 am-6 pm
Thu 10 am-10 pm
A bilingual catalogue (German / English) with text contributions by Lucy Lippard, Chantal Mouffe, Adriana Valdés, and Christian Höller will be published.
Publisher: NGBK, ISBN: 978-3-938515-47-1
Press commentary
taz, 20.07.2012 (Ingo Arendt)
"Wer die Ausstellung des Moralisten und Interventionisten auf der Suche nach brauchbaren Ansätzen politischer Kunst durchstreift, die mehr zu bieten haben als die Fusion von Occupy Now und Museum, die diesen Kunstsommer dominierte, sieht sich ebenfalls enttäuscht. Immerhin zeigt die von Frank Wagner hervorragend kuratierte Ausstellung, dass Jaar schon mal weiter war, wie eine seiner öffentlichen Interventionen zu Beginn der achtziger Jahre, die in der NGBK zu sehen sind, belegt."
Tagesspiegel 19.06.2012 (Kolja Reichert)
"Seit seinem DAAD-Stipendium 1991 besteht zwischen Jaar und Berlin eine enge Beziehung, insbesondere zu dem Kurator Frank Wagner. Mit ihm installierte der Künstler ein Jahr später auf den Stufen des Pergamonaltars in Neonschrift die Namen von Städten, in denen Gewalt gegen Ausländer verübt worden war. […] Die Arbeit ist auch Vorlage für den Titel der Retrospektive: 'The way it is. Eine Ästhetik des Widerstands'. Mit ihr gelingt Wagner nach Felix Gonzalez-Torres und Valie Export endlich wieder ein großer Wurf mit einer Einzelposition, die beispielhaft für die kritische Agenda der Neuen Gesellschaft für Bildende Kunst (NGBK) steht."
Süddeutsche Zeitung, 29.6.2012 (Peter Richter)
"Das Problem einer Kunst so nah am Journalismus ist daher automatisch das gleiche, das auch Journalistenwettbewerbe haben: Die Schwere eines Themas und die Größe eines Skandals entheben aller anderen Kriterien. Man käme sich zynisch vor, wollte man vor der Schilderung von Menschenrechtsverletzungen ernsthaft Kunstkritik betreiben."
Events:
All guided tours and events are offered free of charge / included in the museum ticket price.
Guided Tours:
Berlinische Galerie
15 Jun 17 h
Guided tour by Alfredo Jaar
So, 9 Sep 16.30 h
The Sound of Silence
Guided tour by Valerie Smith, Haus der Kulturen der Welt
NGBK
16 Jun 18 h
Guided tour by Alfredo Jaar
Talks & Lectures
Berlinische Galerie
15 Jun 18 h
Chantal Mouffe speaks with Alfredo Jaar on the relations between art
und politics in Alfredo Jaars work
15 Sept 19h
"It Is Difficult" Lecture by Alfredo Jaar
NGBK
16 Jun 19 h
Artist talk presented by Adriana Valdés
18 Jun 19 h
It Is Difficult - Lecture by Alfredo Jaar
Art Outreach Workshops
NGBK
19 Jun, 14 h
I am Happy in Berlin
with Catriona Shaw
13 – 15 Jul, 12 – 18 h
Alfredo and I
with Catriona Shaw & Constanze Knapp
Registration and further information: www.kombiticket.net
FILMS
Berlinische Galerie
17 Jun 18 h
Alfredo Jaars Filme - Screening with an introduction by the artist
fsk-Kino
Segitzdamm 2, 10969 Berlin, Tel. 030-614 24 64
For a Retrospective - films selected by Alfredo Jaar
All screenings at 18.15 h
Admission: 7,- €. Reduced price for NGBK members: 5,50 €
16 Aug
Machuca (2004, 116 min) von / by Andres Wood (span. OmU)
17 Aug
La Batalla de Chile (The Battle of Chile)
Trilogy by Patricio Guzmán (span. OmU):
- The Insurrection of the Bourgeoisie (1975, 100 min)
- The Coup d'état (1976, 90 min)
- Popular Power (1979, 82 min)
Introduction and discussion with the director Patricio Guzmán
18 Aug
Nostalgia de la Luz (2010, 90 min)
by Patricio Guzmán (span. OmU)
Introduction and discussion with the director Patricio Guzmán
19 Aug
Muxima (2005, 36 min) & The Ashes of Pasolini (2009, 38 min)
by Alfredo Jaar (OV)
20 Aug
The Bang Bang Club (2010, 106 min)
by Steven Silver (engl. OmU)
21 Aug
Il Conformista (1970, 111 min, Director's Cut)
by Bernardo Bertolucci (ital. OmE)
22 Aug
Lamerica (1994, 116 min) by Gianni Amelio (ital. OmU)
OmU = Orig. with german subtitles
OmE = Orig. with english subtitles
Financed by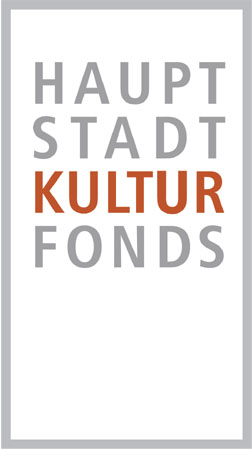 Supported by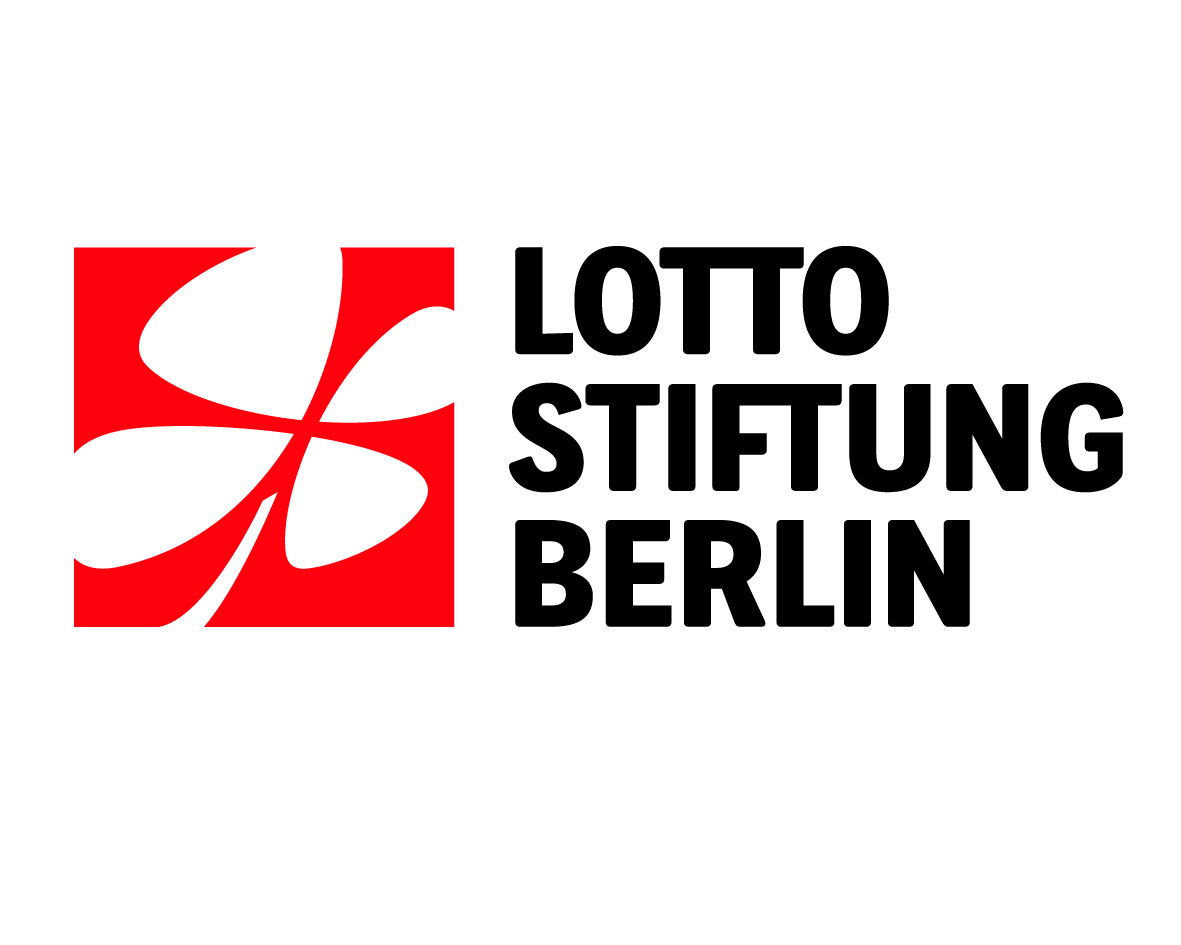 artEDU Stiftung, Zürich
In cooperation with